Copenhagen Fashion Week was held from August 9-11, 2023.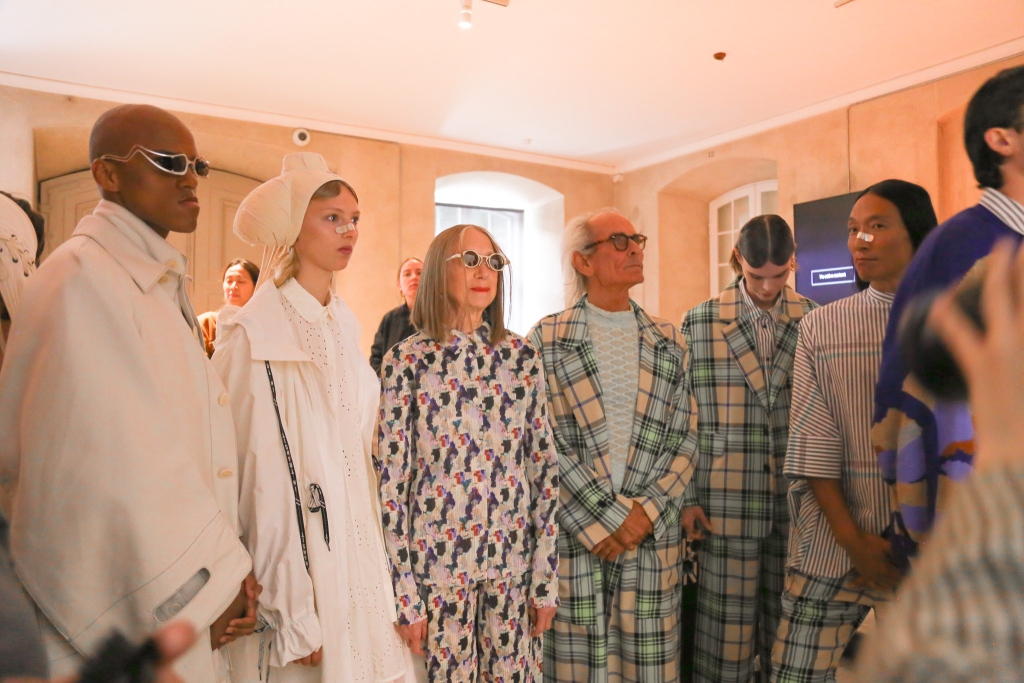 Henrik Bibskov's runway has a very strong element of entertainment that goes beyond a fashion show. Each time he puts on a show that has a strong personality and thrills the audience.
The collection, entitled "The Unboxing Waltz Tutorial," packs quite a punch. The eye-catching orange "box" is disguised as a boxing ring and features this season's collection in a variety of textiles worn by the models/fighters.
In addition to the show, 83% of the fabrics used in the collection are certified organic and are recycled globally.
Scandinavian brands are using more and more organic cotton, and Vibskov is no exception.
「The Unboxing Waltz Tutorial」と名付けられたコレクションは、かなりパンチが効いたデザイン。ボクシングリングに見せかけた目を惹くオレンジ色の"箱"に、モデル=ファイター達が着用した今期コレクションが、さまざまなテキスタイルで展開されている。
また、ショーへのこだわりのみならず、コレクションに使用される生地の83%がオーガニック認定を受け、世界的にリサイクルされている。
北欧ブランドでは、より多くのオーガニックコットンを使用するようになっているが、ヴィブスコフも例外ではない。